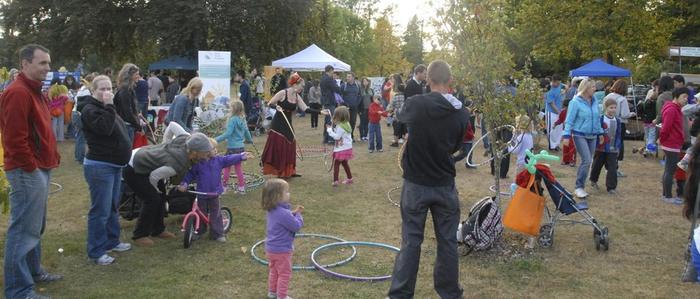 The Associations are now in negotiations with the Park Board: a development that wouldn't have been possible without widespread public demand.
The Park Board's initial proposed model is off the table, and we are negotiating on the 12 points that the Associations' proposal highlighted.
We ask that you continue to be involved in the public process, and let PB Commissioners know that you support the CCA position during the negotiations (PBComissioners@Vancouver.ca).
---
Important update, Read below!
June 10th, 2014
Negotiations continue. Advocating for your local community centre. Questions? ask your local Association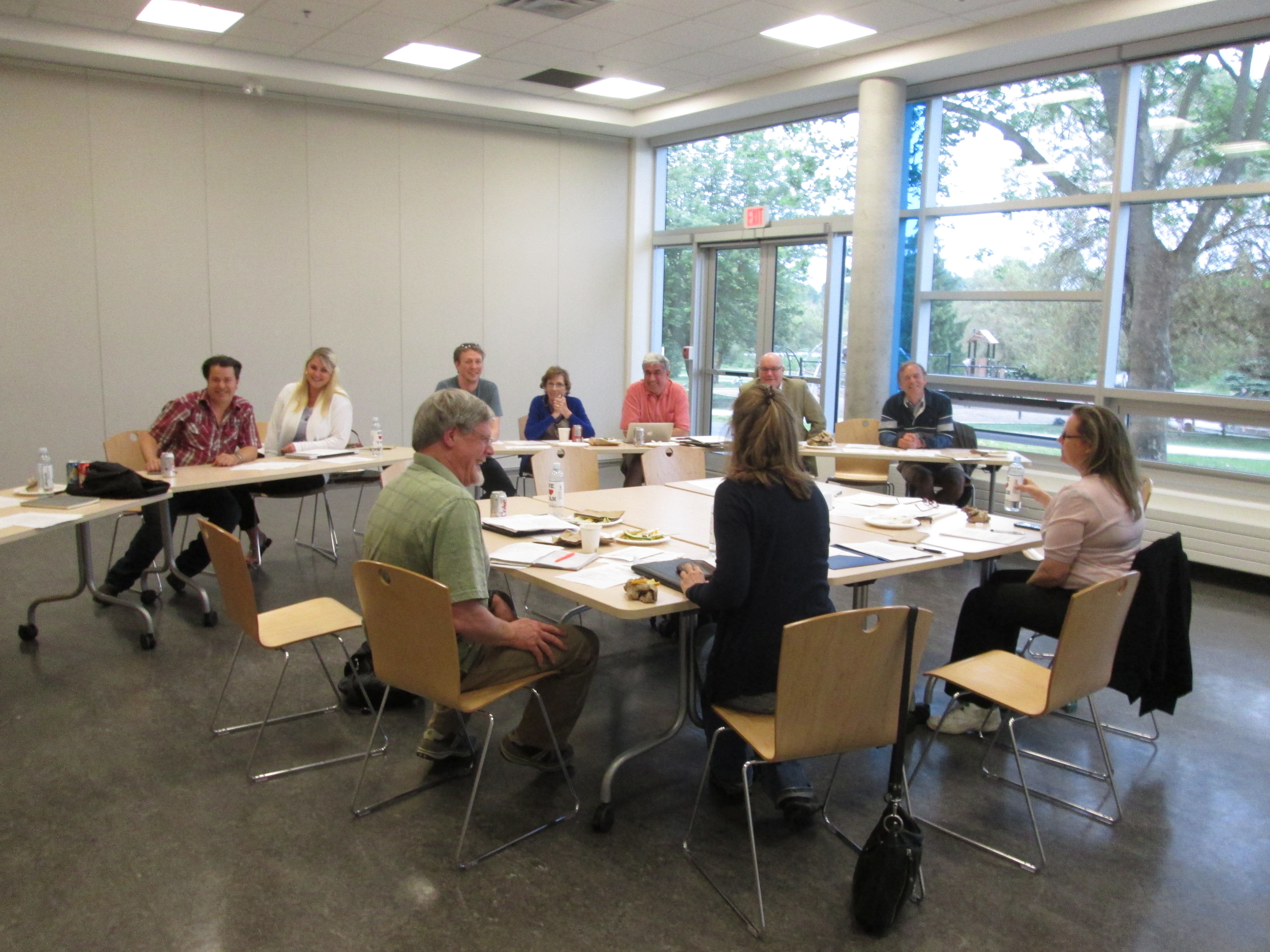 Join our NEWSLETTER to stay up to date and join the conversation.
Thank you for your support!
---
March 10th, 2014
Hi Vancouver Community Centre Association supporters.
Sorry for the hiatus with updates. We have been hard at work at many meetings negotiating with Park Board over the past year.
This February marked the one year anniversary since the CCAs entered negotiations with the Park Board to update our partnership agreement, which to this date has involved over 40 meetings with Park Board, senior management and countless other meetings with presidents from other centres who are participating in the negotiations. We are not in a position to forecast the outcome of this process, but our boards remain committed to achieving an outcome that upholds each community's autonomy, authority, and control over resources to ensure each unique community needs can continue to be met.
For those of you who are unfamiliar with the way community centres in Vancouver operate, all board members are volunteers, and all of our fellow community members are welcomed and encouraged to either run for the board, or come and volunteer in other ways. This ensures that our community works together, and with our amazing staff at each community centre, we shape our centres programming to suit each communities needs and diversity.
We need your support more now than ever. Tell your friends.
September 21st,
At this juncture in the negotiation process, the 12 participating Community Centre Associations (CCAs) would like to update the public on progress we have made and the issues at hand.
Vancouver Community Centres are run jointly by Vancouver Park Board and a local Community Centre Board, elected by local association members. This collaborative operation model is progressive and ensures engagement and participation by residents in the operation of their local centre. In fact, other municipalities around the world are trying replicate Vancouver's CCA model, because it not only ensures that community's needs are met, but it directly engages citizens in meaningful and impactful volunteerism. Vancouver Community Centre Associations have an admirable 60-year track record of responsible financial management, community engagement, volunteer commitment, investment in local facilities, and recreation leadership.
We would like to take this opportunity to clarify that when you take a program at a community centre, you are a member of most Community Centre Associations. CCAs always put the interests of Vancouver citizens first: the boards are made up of your neighbours and fellow citizens, which means that they directly represent and understand the needs of each neighbourhood, and ensure that programming needs are tailored to each community. You have a direct say in how your centre operates, because you vote and can run for your local CCA at the election, held every year at the Annual General Meeting. CCAs save taxpayers millions of dollars by fundraising, applying for grants, and volunteering thousands of hours to operate and build the community capacity of each facility.
Engaged citizens in meaningful volunteer roles, like being on a CCA board, help build healthy and cohesive communities. All boards are elected by members of each Community Centre Association. This means that as a user of the centre, you have the ability to have a direct say in the social, cultural, educational, and physical programming that makes an important difference to the lives of our friends and neighbours across the city.
The 12 participating CCAs remain at the negotiation table, because at this time, we see that as the best way of achieving the continuation of these goals. We have, and always will, remain committed to local decision-making and allocation of resources. Our priority is to make sure that all Vancouverites have access to the best facilities and programs possible. The negotiations are challenging and complicated, but are essential to confirm areas of agreement and to resolve some of the ongoing operational complexities associations face. Thanks to the countless hours of volunteer time from members of these boards, and the millions of dollars that they have reinvested in your centres, we have one of the finest community centre systems in the world, and we look forward to making it even better.
We need your support more now than ever.
Join our NEWSLETTER to stay up to date and join the conversation.
Thank you for your support!
June 19th,
Important update regarding interim agreement:
The negotiation process between the 12 CCAs and the PB continues. The interim agreement is an expanded suggestion that was put forward by the CCA team. The intent was to have the ability to assess the feasibility and efficacy of some of the proposals on the table (to view interim agreement click here). Specifically, the two-season agreement is to explore the LAC, Flexipass, and Access card programs to evaluate any impact on the local communities.
Acceptance of the proposed interim agreement needs to be considered by each of the Centres.
12 Community Centre Associations and the Park Board continue to negotiate towards a new Joint Operating Agreement for Vancouver's Community Centres based on the 12 issues contained in the Community Centre proposal of January 2013 (click here to view). The CCA team has collectively invested over 1,500 hours to the process since February. We are dedicated to the interests of each of our communities, and continue to work to preserve the local decision-making and allocation of resources, to ensure that all of our unique community needs are met. The end goal of this process for the CCAs is to have a template agreement that addresses all of the concerns of each party, which each community centre association will be able to consider for adoption. This process may take some time, therefore, in the meantime this interim proposal is designed to assay those suggestions and is being recommended to the CCAs for adoption.


June 15th,
At the June 15 negotiation session between Vancouver Community Centre Associations and Vancouver Park Board further discussion around financial proposals occurred.
A working group has been struck to work on the details. Negotiations will continue on July 13, 27 and August 10, 17.
June 1st,
The Vancouver Park Board and Community Centre Association negotiation teams have agreed to alter the schedule of negotiations.
We will not be meeting on June 1 & 8, but will meet on June 6 & 15 instead.
May 25th,
At today's negotiation session between the Vancouver Park Board and Community Centre Associations (CCAs), the CCAs presented a model for collaborative budgeting of community centres.Park Board negotiators will review this proposed model and discussions will continue following this review.
The group revisited the topics of Leisure Access Card, Membership, Flexipass, and Core Programming and discussed conditions for their introduction and evaluation.Both parties remain committed to the negotiation process and partnership renewal.
May 11th,
At our negotiation session today, the Park Board and Vancouver Community Centre Associations met and further discussed financial arrangements.The Associations presented a collaborative model for budgeting in community centres. Association representatives will provide more details on this model to Park Board negotiators in the coming days so that more comprehensive discussions may proceed when we reconvene on May 25.
May 4th,
At the May 4
th
meeting, Park Board negotiators introduced a revised model for the financial management of community centre resources. Vancouver Community Centre negotiators will study this proposal in detail and will present its collaborative financial management model at a future session.Negotiations continue on May 11 and then recommence on May 25 following the Victoria Day holiday.
April 27th,
On the tenth week of negotiations between Vancouver Centre Associations and Park Board, discussions ranged from communications and timelines to human resources and a preliminary conversation on a financial model. These comprise very important components of a renewed partnership agreement. Detailed discussions regarding the financial model will continue next week.
Both parties remain committed to the negotiation process and these constructive discussions. Discussions between Vancouver Community Centre Associations and Park Board continued today and again focused on human resources issues.Additional documentation will be exchanged between the parties in order to inform the production of effective policies to develop means of enhancing operations at community centres.

This is a challenging issue which will require additional time to explore and resolve. Discussions of financial arrangements between the parties begin in early May.
April 13th,
At the conclusion of our eighth week of negotiations, the Park Board and Vancouver Community Centre Associations agreed that formalizing a more systematic approach to human resources management, staff development, and resourcing of community centres can enhance services.The parties agree to clarify their respective roles and responsibilities to enable staff to continue to provide excellent programs and services to their local communities.Additionally, we agreed to establish a collaborative model for communications and improved decision making. Further discussions of roles and responsibilities will continue next week. Both parties are pleased with the open and constructive nature of the discussions.
April 6th,
Negotiations between Vancouver Community Centre Associations and the Park Board reconvened today with discussions focused on roles and responsibilities for recreation contractor hiring and risk mitigation strategies.Ideas exchanged on these topics will require further discussion once both parties have had opportunity to examine and consider alternate models.In the remainder of the month of April, we look forward to discussing communications, decision making, operational models, and financial arrangements under a renewed partnership agreement.
March 23rd,
Vancouver Community Centre Associations and Park Board negotiators today revisited barrier-free, universal access to community centres and the scope of core programming. Agreement was reached to introduce core programming with local program committees coordinating implementation. This will ensure local relevance of city-wide programming.
Agreement was also reached to extend the acceptance of Flexipass at all fitness centres. A joint committee will be struck to review Flexipass financial arrangements.
Both parties remain optimistic and committed to the negotiation process. Negotiations will resume in two weeks, following conclusion of spring break and the Easter holiday.
March 16th,
At the March 16 meeting of the Park Board and Community Centre Associations negotiation teams, discussions continued. We engaged in a review of the complex topics of membership and core programming.
The parties used this day to articulate their positions on these topics and remain committed to continuing negotiations over the coming weeks. On March 23rd we will discuss the use of Flexipass in all fitness centres in the Vancouver Community Centre system.
March 9th,
At today's session Park Board and Community Centre Association negotiation teams discussed universal acceptance of any Community Centre Association's membership as admission to any location's programming.
The Community Centre Associations agreed to an arrangement of reciprocal acceptance of their memberships - eliminating the need for persons to purchase memberships at multiple centres. Implementation of reciprocal recognition, pricing, and the financial implications of this arrangement will be addressed at future meetings of joint working groups and in the context of a general review of financial arrangements.
Next week we will be discussing core programming and in the following weeks Flexipass and communications.
March 2nd,
As ongoing negotiations enter their fourth week, today's discussions have centred on acceptance of the Leisure Access Card (LAC) by Community Centre Associations in their fitness centres and for programming discounts across Vancouver's Community Centre network.
This will enhance access for all Vancouver residents. Further discussions by a joint working group of Park Board staff and Community Centre Association representatives will determine details of a new joint LAC policy, its administration and its review and amending process.
February 23rd,
Park Board and Community Centre Association representatives held productive discussions about renewing their partnership through an updated Joint Operating Agreement (JOA). The group recognized strong coherence in their visions for the JOA.
Agreed by all is the belief that a respectful partnership is the best vehicle for meeting Park Board's, City's, and Community Centre Associations' goals.
While it is recognized that final agreements will not be made until negotiations are complete, we have arrived at a consensus for our continuing process and agenda.
Next we will work toward an understanding on universal membership and acceptance of Leisure Access Card.
February 16th,
The Park Board and a group of Community Centre Associations commenced negotiations with jointly-selected facilitator, Terry Harris (www.terryharris.com). We established a meeting schedule and process guidelines and are committed to regular meetings. This schedule respects the time constraints of volunteers and the joint commitment to an expedited process.
---
Your local Community Centre Association (CCA) operates the community centre collaboratively with the Parks Board.
These associations are non-partisan organizations that are made up of elected members of your neighbourhood. This ensures community-based decision making: the Associations act on behalf of your community and choose the programming, maintain the facilities and, above all, develop and nurture your unique neighbourhood's identity from the ground up.
Associations have over 10 million dollars saved and earmarked for future improvements to your community centre and community. This ensures that each neighbourhood has a direct say in how these funds should be used for local improvements,
Associations are registered societies and some are registered charities. This status allows for associations to apply for grants. The associations have collected millions of dollars over the decades that go into programs and services. Only registered not-for-profit societies are eligible for most grants we receive.
---
**Important update**
Twelve Community Centre Associations put forth a proposal to Parks Board to update the Joint Operating Agreement, maintaining the existing collaborative co-management model. All have agreed to provide universal access and acceptance of the leisure access card.
The Parks Board and the City of Vancouver have agreed to enter into facilitated negotiations based on this proposal. The CCAs are hopeful that the Parks Board and City of Vancouver will negotiate with a genuine intent to maintain the collaborative co-management model.
Please read our CCA Proposal
---
Please direct all media inquiries to:
Kate Perkins - President, Trout Lake; Chair, Association Presidents Group
ph: (604) 808 6283
e: kathrynperkins@shaw.ca
Gerry Massing - President, Dunbar
ph: (604) 250 2936
e: gmassing@telus.net
---
Please support your local Community Association:
Thank you for your support!